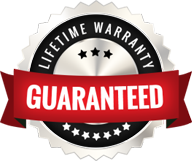 PAINTLESS DENT REMOVAL (PDR) WARRANTY
Finishing Touch Car Care Inc. PDR warranties that the factory paint will not fade, peel or crack due to paintless dent removal and that the hail dents and/or dings will not return as long as the customer owns the vehicle.
warranty
Finishing Touch Car Care Inc. PDR warranties that the factory paint will not fade, peel or crack due to paintless dent removal and that the hail dents and/or dings will not return as long as the customer owns the vehicle.
Finishing Touch Car Care Inc.'s warranty covers all work performed which may be necessary for said repair such as removal of interior parts headliners and sunroofs.Any related defects in workmanship from repairs will be corrected free of charge (must be repaired by Finishing Touch Car Care Inc.) unless caused by unreasonable use, maintenance, or care of the vehicle.To obtain service under this warranty, return the vehicle to Finishing Touch Car Care Inc. with your original repair receipt.
If you'd like more details regarding our PDR Warranty, call us toll free at 1-866-No-Dings
Call your local St. Paul and Minneapolis Dent Repair Removal Specialist, Finishing Touch Car Care at 651-264-1234 for a free estimate on dent removal service!
We serve the Twin Cities areas of Minneapolis / St. Paul, Minnesota, suburbs of Anoka County and Western Wisconsin.
The cities include Andover, Anoka, Arden Hills, Blaine, Brooklyn Center, Brooklyn Park, Champlin, Circle Pines, Coon Rapids, Crystal, Dayton, East Bethel, Elk River, Forest Lake, Fridley, Ham Lake, Lexington, Lino Lakes, Maple Grove, Minneapolis, Moundsview, North Oaks, Oakdale, Osseo, Ramsey, Shoreview, Spring Lake Park, St. Francis, St Paul, Woodbury, Hudson, River Falls, Prescott, Somerset, Baldwin and New Richmond.
Testimonials
At Finishing Touch Car Care, our philosophy is to treat every single vehicle as if it were our very own. Using the art of paintless dent repair we are able to bring a vehicle that has suffered damage from a hail storm, back to its original condition. At FTCC, no dent is too big for us.
"I have a 1933 Ford with House of Colors custom paint. Some guy backed into it and left a big dent. The guys at Finishing Touch did a fantastic job removing the dent, like it never happened. So I brought my wives Mustang convertible there with an older door ding in it and they fixed that. Dan and the guys, great job!"
--Steve Kinde
"Brought my truck in for an estimate (hail damage on hood). I was very pleased with the price, as it was fair. I actually dropped my truck off around 9am the day before my scheduled appointment, and they called me that evening around 5:30 saying it was finished. My hood looked great! Great service and quality work!"
--Trevor Brozak
"Dan has pulled dents on both my wife's BMW 328i and my M3, my Mini and soon to be scheduled, my S2000. He and his crew are conscientious and do perfect repair at a reasonable price. I'm looking for an excuse to use the graphics side of his shop. Fully recommend."
--Chas B
"We had a HUGE door ding. A body shop I use said to check PDR first. I had been to Finishing Touch a few times with great results. They took out the deep door ding and gave me a great deal on smaller dents on all doors ! Looks like a new car !!"
--Tom Bengel
"Just had the PDR and got my car back from you. OMG! What a BEAUTIFUL JOB!!! It is flawless, PERFECT, never would know there was a dent there. Beautiful finish! You guys are highly talented professionals and you ROCK! Thanks for best work ever!"
--Mary W
"I took my 67 Fairlane in to repair a 3-4 inch long dent in passenger door. When I returned to pick up the vehicle they had repaired this dent along with removing a small dent in the rear quarter panel. They only charged me for the repair to the dent in the passenger door. Not only was the price great but the quality of the work was excellent and quick."
--Darmon Jones
" brought an old motorcycle tank in there for paintless Dent Repair, and Dave did an amazing job removing the dent. They are miracle workers in the Paintless Dent removal Biz. I was REALLY pleased with the work, turnaround time, and cost. A++++ i will be going back to them as long as they will let me"
--Bogan VanOrnum
"There simply is not another place I would go to for dent or hail damage. These guys are always efficient, experts in their field and very fairly priced. I highly recommend them to anyone looking for dent or hail damage repair and more."
--Patrick Cota
"I can't say enough about how great my experience was! I had a small door ding on my new car and they were able to get me in same day and fix it as good as new for a great price. Everyone there was very professional and helpful. Highly recommended!"
--Michael Herde
"Got a dent on my freshly painted Harley Davidson fender. Was worried I'd have to have body work done and repaint as it was in the corner of the fender. Worry no more said Dan with Finishing Touch. My fender is back to new, he even buffed out the scratch for me. Top notch service!"
--Josh Anderson
"Dan and his crew did a fantastic job on our classic 1967 Chevrolet Impala convertible. It has been in our family since new and after 50 years (and only 20,000 original miles) it had a few storage dings and a wrinkled fender. Now it looks great after Finishing Touch worked their magic."
--John Vogt