Paintless Dent Removal (PDR)
Paintless dent removal services
Paintless Dent Removal (PDR) has been used for decades in car manufacturing to repair imperfections (Mercedes Benz developed the PDR process over 50 years ago). PDR is the method of choice around the world for preparing a vehicle for lease return or auction, maintenance of rental cars, and is most often the best option for consumer dent repair.
What is PDR?
Paintless Dent Removal – Also known as "PDR", is a compilation of techniques using specialized PDR industry tools for completely removing door dings, creases, large dents and hail damage from the body of a vehicle (from the back side of car panels versus the outside) without harming the factory paint or the high cost of using a body shop for repairs.
Lighting is also an important factor in the dent removal process; a special graphic lighting system is used to see the shadows created by the deformation of the dent(s).
Paintless Dent Repair requires a technician to pinpoint, manipulate, and reshape exact locations of metal to a precise height and return it to the original form, which can only be performed accurately with the use of a PDR reading instrument.
Keep in mind, Paintless Dent Removal takes years to learn; it is not just a specific set of skills, it does require a special talent. You should only trust your vehicle to a highly trained and experienced Master PDR Technician. An untrained person can actually damage your vehicle if attempting dent repair without the proper tools, skills and years of obtained knowledge.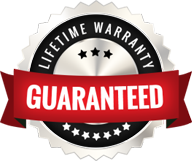 PAINTLESS DENT REMOVAL (PDR) WARRANTY
Finishing Touch Car Care Inc. PDR warranties that the factory paint will not fade, peel or crack due to paintless dent removal and that the hail dents and/or dings will not return as long as the customer owns the vehicle.
Paintless Dent Removal benefits include:
• Saving you hundreds of dollars!
• Utilizing PDR does not require any sanding, patching, filling, priming, painting, sealing, and there is no need to replace entire body panels.
• No repainting = no mismatched colors!
• Minimal repair time!
• Protects your car's appearance!
• Increase the resale value of your vehicle!
• Leaves no signs of dent repair work!
• No risk with Finishing Touch Car Care Inc.'s guaranteed lifetime warranty!
If you've been holding off on fixing some of the minor dings and dents on your car because of the high cost of body shop repairs; PDR may be the best solution for you! PDR questions?
Learn more about Paintless Dent Removal in our Frequently Asked Questions!
Call your local St. Paul and Minneapolis Paintless Dent Removal Specialists, Finishing Touch Car Care at 651-264-1234 for a free estimate!